Lisbon's Hidden Art Scene: Exploring Off-the-Beaten-Path Galleries
Lisbon's artistry extends far beyond its famed museums, inviting curious souls to explore the city's lesser-known art gems.
In this article, we unveil a secret world of creativity by delving into Lisbon's off-the-beaten-path galleries. These tucked-away spaces host a treasure trove of innovative expressions that often escape the spotlight. Whether you're a seasoned art enthusiast or an intrepid traveler, these unique havens promise a captivating journey into Lisbon's uncharted artistic landscapes.
Arte Periférica: Where Boundaries Blur and Creativity Ignites
Located: Centro Cultural de Belém, Belém
Visiting Hours: Every day, 10:00 AM – 8:00 PM
Best Day to Visit: Fridays for artist interactions
Arte Periférica, situated in the Belém Cultural Center, is an arts supply shop, which also hosts some interesting works, celebrates contemporary art that challenges the norm. Showcasing a diverse range of mediums and perspectives, this gallery invites you to engage with bold, thought-provoking works that push the boundaries of artistic expression. Since you're already in Belém, why not complete your visit with a tour of the Cultural Center, and a Pastel de Belém at the end?

Atelier-Museu Júlio Pomar: A Journey into an Artistic Legacy
Located: Campo de Ourique
Visiting Hours: Tuesday to Sunday, 10:00 AM – 01:00 PM & 02:00PM – 6:00 PM
Best Day to Visit: Saturdays for guided tours
Atelier-Museu Júlio Pomar is a tribute to the prolific Portuguese artist Júlio Pomar (Lisboa, 1926 – 2018). Nestled in Campo de Ourique, this gallery provides a rare insight into Pomar's creative universe. It's not just a space to admire his works; it's an opportunity to understand his artistic evolution and the impact he has left on the art scene.
Underdogs Gallery: Urban Art's Vibrant Haven
Located: Marvila
Visiting Hours: Tuesday to Saturday, 2:00 PM – 8:00 PM
Best Day to Visit: Saturdays for street art tours
Marvila's Underdogs Gallery is an ode to urban creativity. The gallery pulses with the energy of street art, graffiti, and illustration. Apart from captivating exhibitions, it offers guided street art tours that unveil the hidden stories and inspirations behind the city's vibrant urban artworks.
PS: The gallery is closed until August 29th 2023
Fábrica Braço de Prata: The Nexus of Art, Music, and Culture
Located: Marvila
Visiting Hours: Sunday – Tuesday, 09:00 AM – 00:00 AM; Wednesdays – Saturdays, 09:00 AM – 02:00 AM.
Best Day to Visit: Fridays for live music and exhibitions
Fábrica Braço de Prata is an immersive cultural hub where art, literature, and music converge. It transcends the conventional gallery experience, offering a unique blend of visual art exhibitions, literary discussions, and live music events that showcase the multi-dimensional essence of Lisbon's creative spirit. There's also a restaurant and sometimes some streetfood outside.
PS: There's space for RV parking at this location, so if you're caravan traveling, it's a cool place to park your vehicle.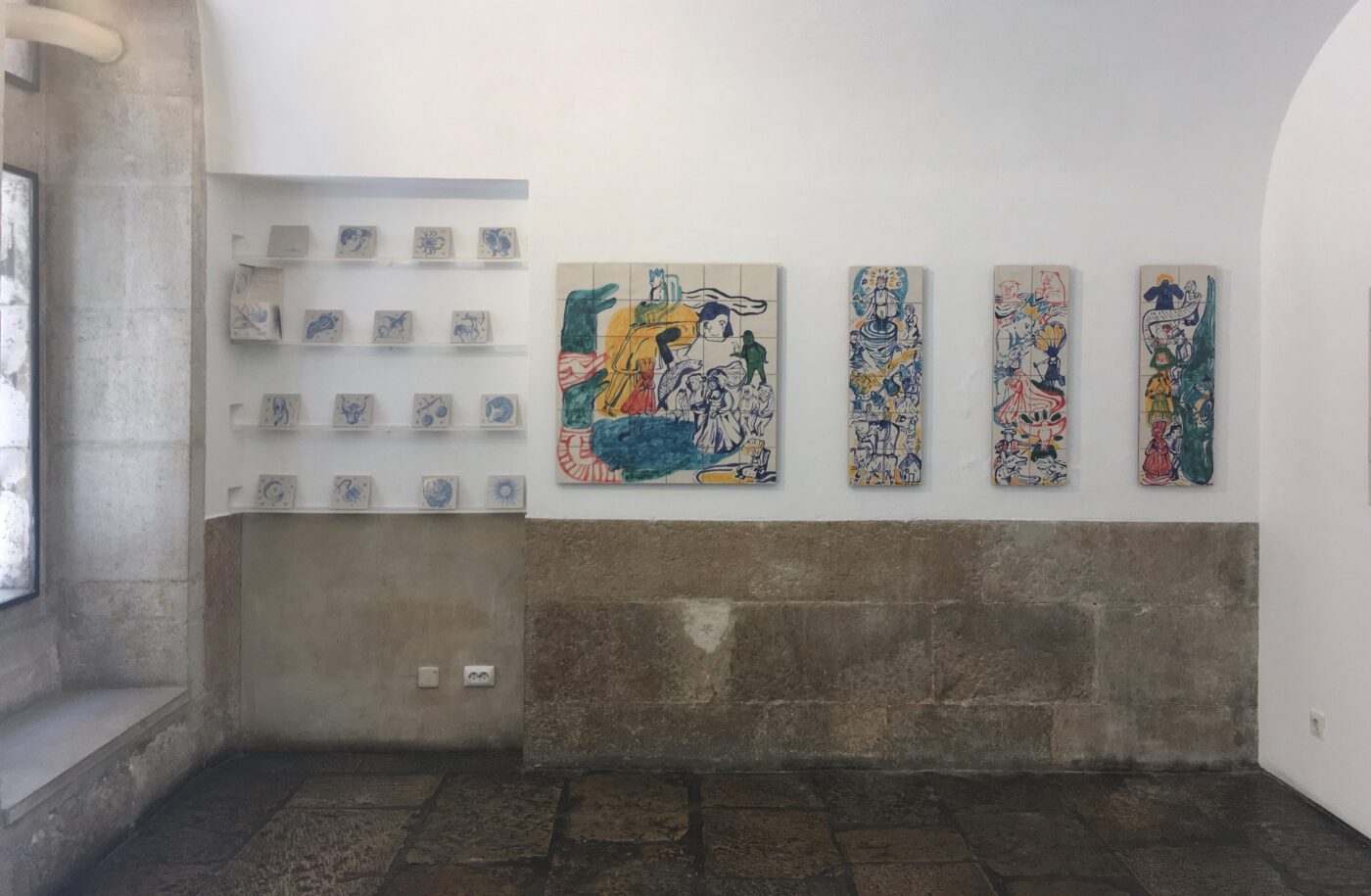 Galeria Ratton: Weaving Timeless Traditions with Modern Art
Located: Bairro Alto
Visiting Hours: Monday to Friday, 03:00 PM – 7:30 PM
Best Day to Visit: Thursdays for craft workshops
Galeria Ratton pays homage to Portugal's rich tile heritage. Nestled in the heart of Bairro Alto, the gallery is a haven of traditional tile craftsmanship. Open since 1987, this project was made possible by the combined efforts of Portuguese, German, Spanish and American artists, such as Paula Rego, Júlio Pomar, Menez, Costa Pinheiro, Jorge Martins, Graça Morais, Lourdes Castro, João Vieira, Bartolomeu dos Santos, Pedro Proença, Andreas Stöcklein, Querubim Lapa, Isabel Azeredo, Cristina Lamas, lluis Hortallà, Pedro Cabrita Reis & Betty Woodman, among others.
Lisbon's hidden art scene is a treasure trove waiting to be uncovered by those seeking authentic and unexplored artistic narratives. These galleries, each with its distinct personality and offerings, hold the keys to a more intimate understanding of Lisbon's creative pulse. Embark on a journey that transcends the ordinary, as you immerse yourself in the captivating world of Lisbon's hidden artistic havens.